Buy Or Sell Second Hand Dry Cleaning, Finishing, Drying Or Washing Equipment
Search

This is a private sale of a Cordes 806 rotary ironer, a prime example of exceptional German engineering offering maximum performance with a minimum of effort.

It easily irons household linen such as sheets, tablecloths, pillow cases and even shirts, making it ideal for use in B&Bs, hotels, restaurants, care homes or at home. The roller has a working width of 33½ inches so that sheets, tablecloths etc. can be ironed in full width or doubled up, all functions being easily controlled by the foot-operated bar.
Excellent working order;
£275 VAT Free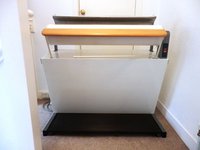 Perfect for use within any demanding hotel and B&B this rotary ironer by Miele is the perfect way to speed up laundry. It requires no physical effort thanks to its use of high pressure and the wide heater plate makes ironing large pieces effortless. Additionally it has individual work speed thanks to variable roller speed and is also capable of ironing the most difficult laundry items with the all-round free roller end.
£750 +VAT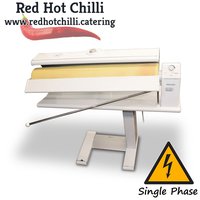 £650 +VAT ono POA Showing 1 - 11 of 11 items